What's That Smell? The Words No Homeowner Wants to Hear.
7/10/2019 (Permalink)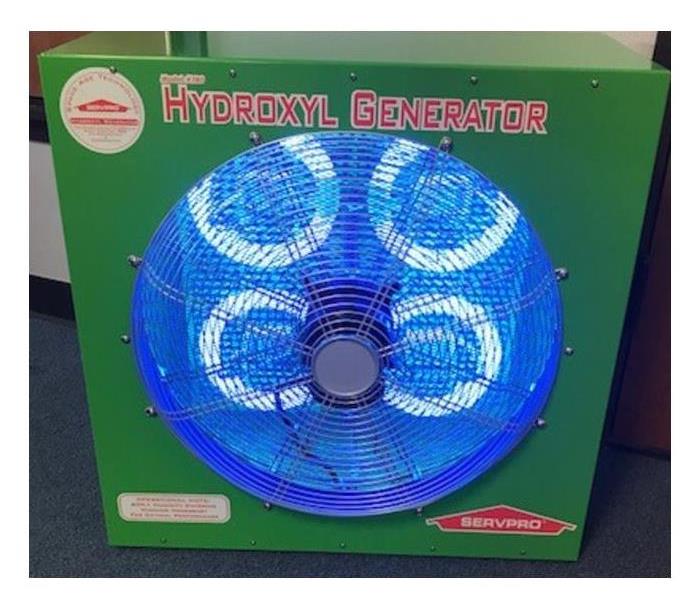 The hydroxyl generator is a new green technology, and the industry's most advanced solution for eliminating odors.
Let's talk about stink.
There are some smells that make you want to leave your house. A dead animal behind a wall, cigarette smoke and musty odors can seem impossible to eliminate. The truth about odors is that they can linger despite how much you clean. Once they are embedded into or behind walls and floors, removing the smell can require professional help.
The technicians at SERVPRO of Southbury/Torrington are trained to identify and eliminate offensive odors. These odors can come from a number of sources both inside and outside of a structure. You already know that masking with candles or room sprays don't work when your odor problem is serious or persistent. At SERVPRO, we utilize a number of techniques to remove odors from surfaces and the air including:
Absorbents. We often use odor absorbers in hard to reach spaces such as air ducts and behind walls.
Neutralization. Using a neutralizing agent, we are able to change chemical properties of the odor molecules. Thermal fogging works in this manner.
Biocides. When an odor is caused by microorganism growth, biocides are used to stop their growth.
Ozone machines are used by the SERVPRO of Southbury/Torrington team to remove odor They work by attacking ozone molecules and pollutants at their source to oxidize the air.
You deserve to love the way your house smells! If you have found it impossible to remove that stink yourself, give us a call at (203) 267-6262.