Freezing Pipes Burst in Southbury Homes
2/16/2021 (Permalink)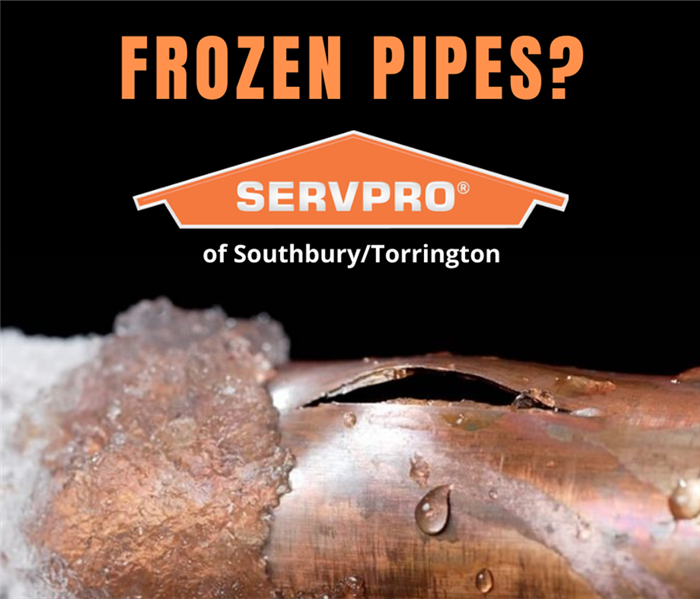 With the thermometer dipping last week, pipes in Litchfield County homes began freezing and, in may cases, burst.
Although pipes can freeze anywhere in your home, there are some areas that are more susceptible than others.
1. Your Crawlspace - Many older homes in CT have a crawlspace rather than a full basement. These are typically not insulated and the pipes are exposed to the environment. Lining the sides of the space with foam board and the ground with plastic can help. You may also consider installing a heat cable that runs along the pipes and is turned on when the temps drop.
2. Under the Kitchen Sink - In particular, sinks that are on an exterior wall tend to experience frozen pipes. An easy solution to this is leaving your cabinet doors open to allow the warm air in the home to circulate.
3. Bonus Rooms Above the Garage - Most bonus rooms are built above an unheated garage. They are exposed to the cold air (especially along the exterior walls). Keeping the temperature in your garage above freezing with the use of space heaters on frigid days can help.
Frozen pipes can happen to anyone. We have responded to water damage from burst pipes in houses built in the 1700's as well as homes that are new construction. We've seen it all and have the experience to restore your home quickly and thoroughly