Mold Growth is a Concern After Flooding
4/15/2021 (Permalink)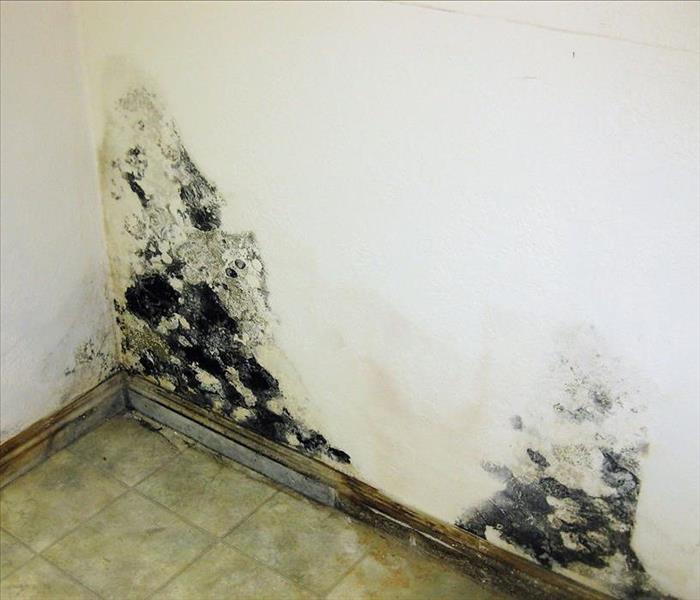 Many of our customers have experienced flooding to their home after a storm. Our concern after a flood is that in addition to the floodwater ruining your belongings, carpeting and walls, it can also lead to mold growth if not addressed quickly.
Even if the water in your home is limited and does not require professional mitigation, there is still the possibility that mold will grow. There are some simple steps that can be taken after water damage to help reduce the risk of secondary mold damage.
After assessing your situation and determining that it is safe for you to be in your home (i.e. there is no standing water or electrical hazards and the water does not contain sewage or feces), your first step is to remove the water. If you have power and a wet/dry vacuum, you can use it to remove much of the water. Use caution and be sure to plug it in far away from any flood damage to better prevent shock. Avoid extension cords, which can short and cause a shock as well. Without a wet vac, minor flooding can be cleaned the old school way - with towels and mops. If the flood waters are too high or substantial, it's time to call SERVPRO of Southbury/Torrington.
After all of the water has been removed, it's important to allow the home to dry out. Open windows and use fans and a dehumidifier to dry the rooms out. Inspect your drywall for any moisture. It is the most likely spot mold will grow after a flood. You might also consider applying a mold control product on the affected surfaces even if there is no visible mold.
While some home flooding can be a DIY clean up, there are many cases when professional help is required. Keep us in mind as your 24/7/365 water damage professionals in the Southbury area.