Appliance Leaks Cause Water Damage to Southbury Homes
4/7/2020 (Permalink)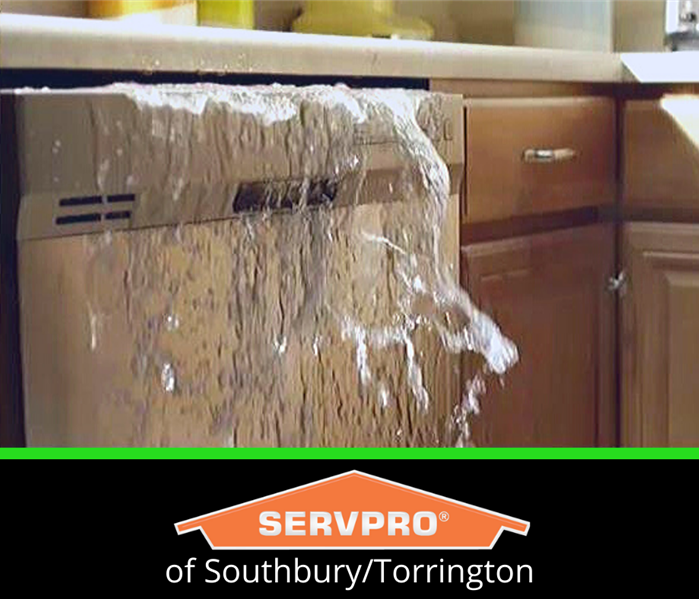 With everyone spending more time within their homes during the pandemic, we are experiencing an increase in calls from homeowners with water damage with an appliance leak. It doesn't take long for the water from an appliance leak to flood a house, leak through the floor and cause widespread damage. Appliance leaks cause damage to the wood flooring, carpets and the walls and ceiling of homes. The good news is that most insurance companies will cover water damage that is a result of a sudden malfunction of an appliance.
Nobody plans on an appliance leak in their home but they happen more often that you would imagine. Your immediate response when you discover an appliance leak at your home will be to stop the flow of water. Turning the water off at the main shut off valve will stop any further flooding.
After the water has been shut off, call our office at (203) (203) 267-6262. We are open 24-7 and the sooner the water damage restoration process begins, the easier the and quicker the work will be. Our team is practicing safety precautions such as social distancing, the use of personal protective equipment such as masks and gloves and sanitizing surfaces to protect them and you from any Covid-19 exposure.